LEARN ABOUT OUR
Bones, joints and skin support
Three patented grass-fed bovine collagen peptides; Verisol®, Fortibone®, and Fortigel® supported by clinical research for supporting collagen production in bones, joints and skin.*
---
View full details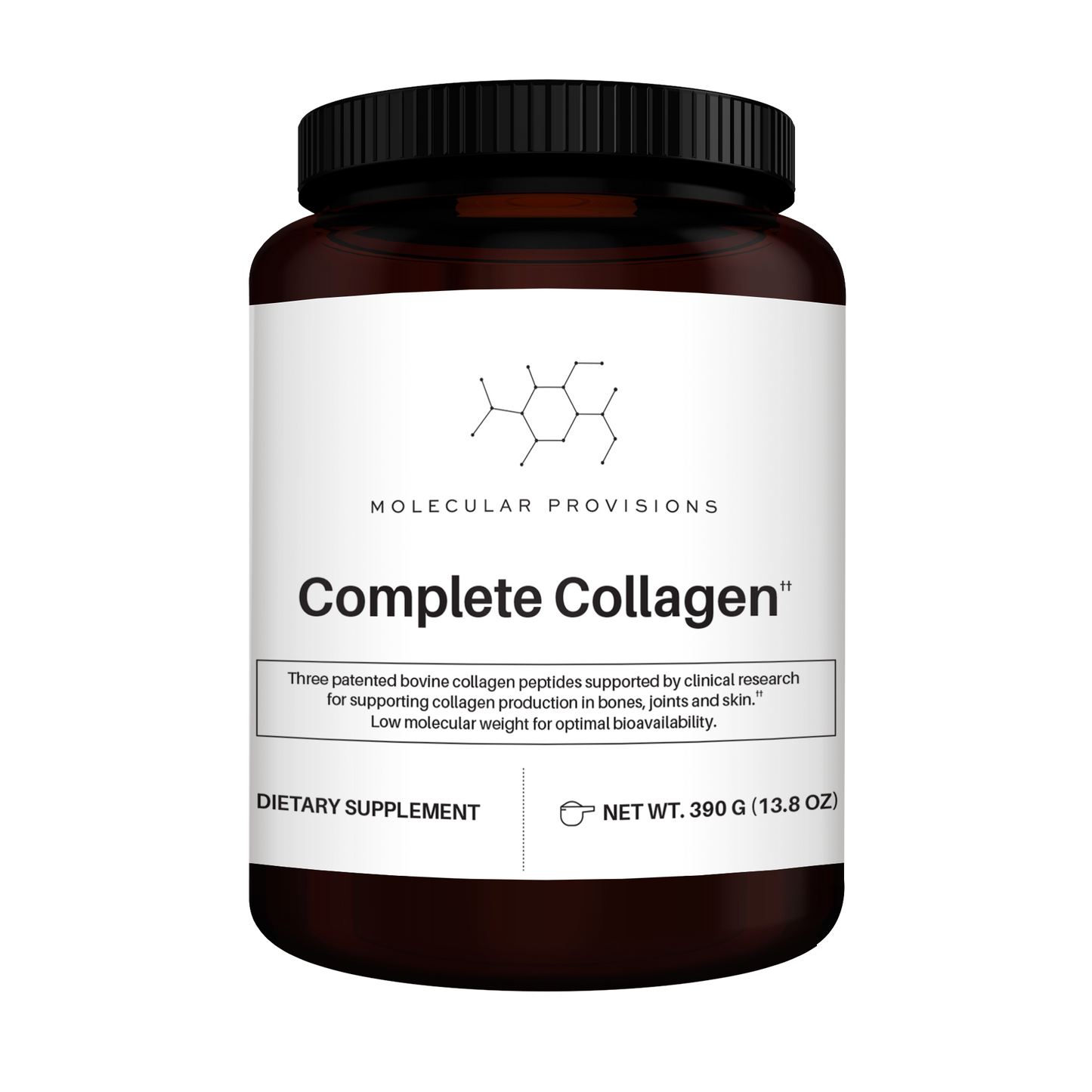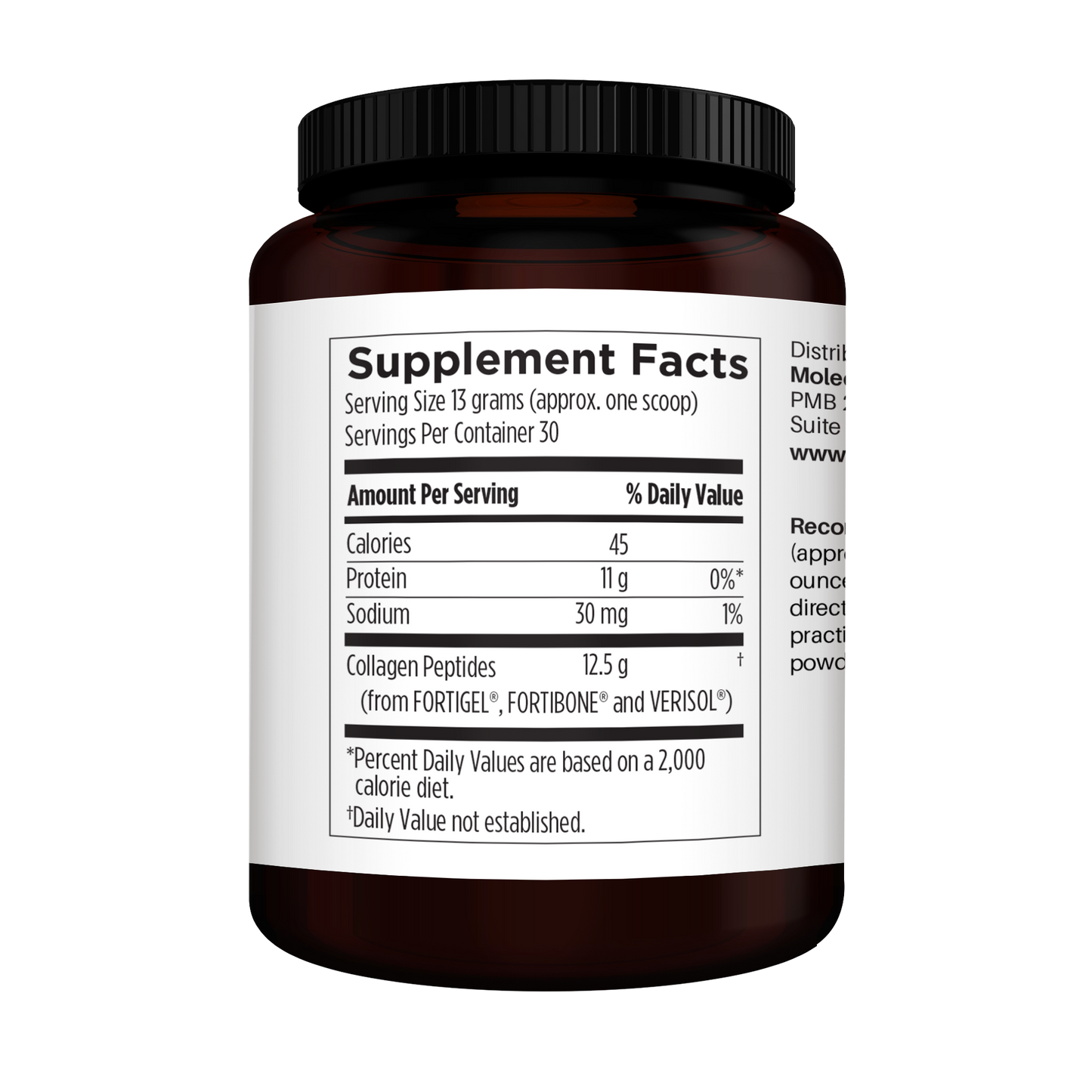 THE BEAUTY OF
HOW IT WORKS
---
Collagen is a special type of protein that accounts for as much as 30% of the body's total protein. It acts as a primary structural component of connective tissue and supports a variety of tissues that include the tendons, skin, teeth, joints, and bones.
Collagen has many roles in the body that include the development of organs, healing of wounds and tissues, and the repair of the cornea, gums, scalp, bones, and blood vessels.
Collagen is present in the bones, tendons, ligaments, skin, and muscles. Fortibone® collagen peptide blend has been found in studies to help improve bone health.
Fortigel® collagen peptide blend has been found to benefit osteoarthritis, including knee pain and low back pain. Verisol® collagen peptide blend has been shown to benefit skin health. Studies have found that it upregulates the synthesis of collagen, elastin, fibrillin, and glycosaminoglycans in the dermal layer of facial skin, resulting in reduced wrinkles and improved skin elasticity.
MORE INSIGHT ON
WHAT IT DOES
A synergistic formulation designed to benefit the health of bones, joints, and skin. It contains well-researched collagen peptide blends of Verisol., Fortigel., and Fortibone.
Collagen peptides are eventually broken down into individual amino acids inside cells, providing building blocks for new collagen synthesis. Cofactors, such as vitamin C, silicon, iron, sulfur, and copper are crucial for stabilizing newly synthesized procollagens, a process that converts them to tissue usable collagens.
LET'S TALK
BENEFITS
---
Supports healthy bones
Supports healthy skin appearance and integrity
Supports healthy joints
Supports hair and nails
Supports muscle recovery
Supports overall vitality