LEARN ABOUT OUR
Overall Micronutrient Status
Formulated with chelated minerals + bioidentical folate, as Quatrefolic® 5-methyltetrahydrofolate (MTHF), for superior bioavailability*
&nbsp
View full details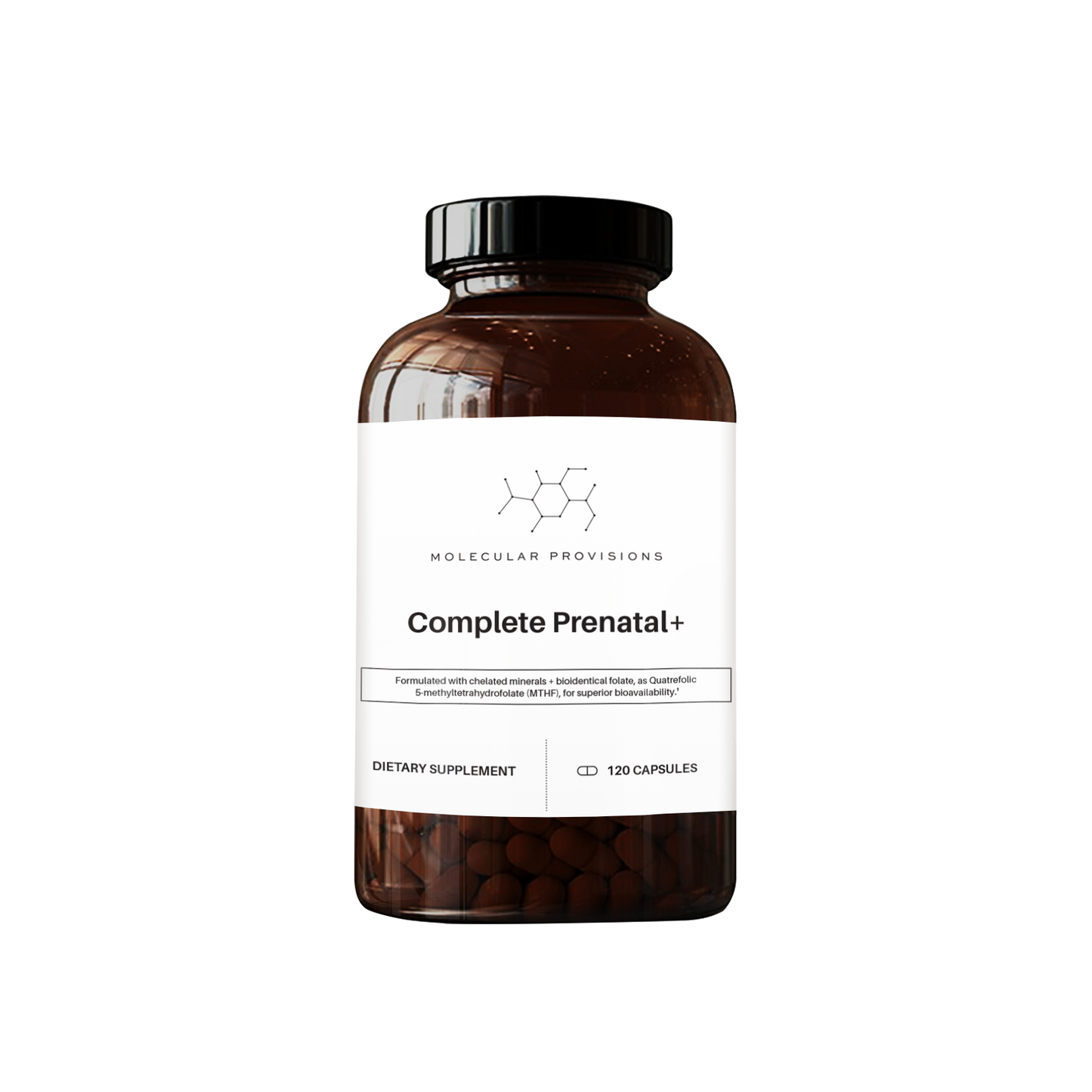 THE BEAUTY OF
HOW IT WORKS
---
Providing nutrients that are relevant to pregnant women's health and to fetal development. Formulated with a tocopherol-free form of vitamin E isomers, a bioidentical form of folate with superior bioavailability compared to folic acid, which may mitigate the effects of common genetic polymorphisms on the increased risk of birth defects.
Formulated with vitamins K1 and K2, which work in synergy with vitamin D. Provides the naturally occurring methylcobalamin B12 form, a higher intake of Vitamin C for optimal immune response, collagen biosynthesis, catecholamine metabolism, and dietary iron absorption.
The vitamin A in this product consists of a natural carotenoid mix from palm oil plus pre-formed vitamin A (as retinyl palmitate) for those that have impaired conversion of carotenoids to vitamin A. Formulated with chelated minerals that are designed to bypass obstacles to absorption and assimilation, such as food phytates, oxalates, fiber, ionic minerals or even medications that interfere with mineral absorption.
Chelates are better tolerated and absorbed and are less likely to cause loose stools or other gastrointestinal discomforts. Chelated iron for high bioavailability and tolerability. Essential trace minerals such as zinc, chromium, iodine, and selenium.
MORE INSIGHT ON
WHAT IT DOES
A multivitamin/multimineral designed to provide a broad foundation of nutrients to augment and complement an average diet. Its formulation was guided by established Recommended Dietary Allowances (RDAs) and Adequate Intakes (AIs), average nutrient consumption and common insufficiencies in typical US diets, and intensive support for a healthy pregnancy and optimal fetal development.
LET'S TALK
BENEFITS
---
Provides the mother with the minimum levels of nutrients that support healthy DNA replication, this is relevant to pregnant women's health and to fetal development.
---