LEARN ABOUT OUR
Metabolic Support
Formulated with Inositol + Alpha Lipoic Acid to support the metabolic pathways involved in glucose metabolism and blood sugar regulation.
&nbsp
View full details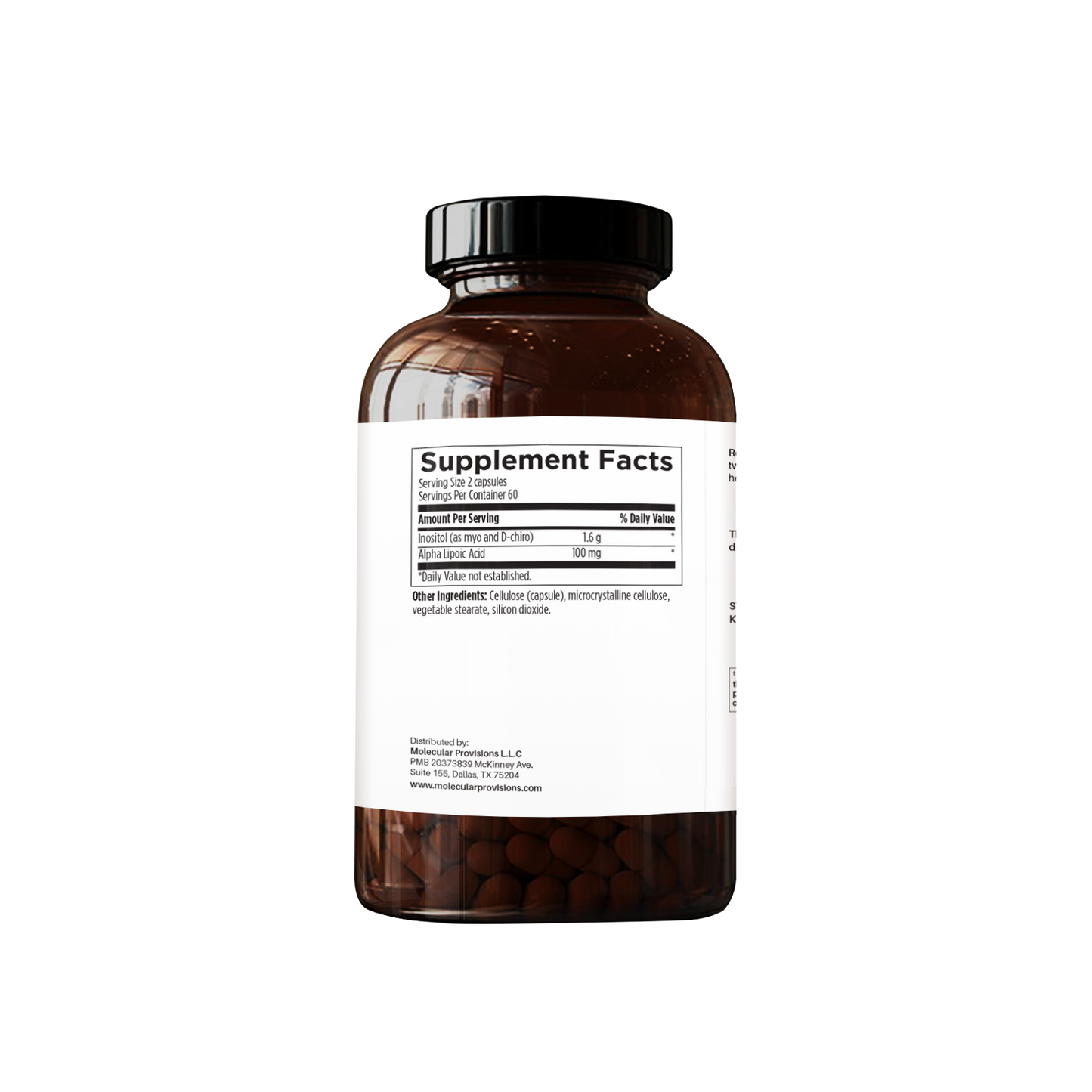 THE BEAUTY OF
HOW IT WORKS
---
Inositol occurs naturally as nine isomers in a variety of vegetable and animal foods, as well as in the human body. Two of the isomers, MI and DCI, have been recognized as being predominant and having important functions in human physiology, such as mediating cell signaling from insulin and from sex and thyroid hormones.
Inositol may help maintain insulin signalling and glucose metabolism closer to homeostasis in those with conditions associated with insulin resistance syndrome. Alpha Lipoic Acid increases insulin sensitivity and supports the conversion of glucose to energy.
MORE INSIGHT ON
WHAT IT DOES
Inositol + Alpha Lipoic Acid is a unique formulation comprised of two naturally occurring isomers of inositol (myo-inositol [MI] and D-chiro-inositol [DCI]), along with alpha lipoic acid, designed to support the metabolic pathways involved in insulin function and glucose metabolism.
LET'S TALK
BENEFITS
---
Supports insulin resistance syndrome that can manifest into Type 2 diabetes (T2D) Type 1 diabetes, gestational diabetes, metabolic syndrome (MetS) & obesity, gout, polycystic ovarian syndrome (PCOS), brain degenerative conditions, various inflammatory conditions, and cancer.
---